Major Japanese retailers quickly sold out of their initial Amazon Japan. An hour later, the Series S was also sold out at the retailer.
Major Japanese electronics chains Yodobashi, Softmap and BicCamera had sold out of all their initial Xbox Series X and S stock within just a few hours of opening pre-orders. Likewise, Microsoft's official Japanese store has sold out of both Xbox Series S and X.
Given Xbox's historically poor market performance in Japan, Series X and S stock allocation is unlikely to have been high for the region's pre-orders. Regardless, it's a positive start in a country where Xbox has typically struggled, but one which it claimed on Thursday had recently become its fastest-growing.
Xbox kicked off its Japanese promotion on Thursday during the all-digital Tokyo Game Show, where it highlighted local games coming to Series X and S including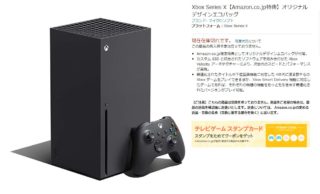 Amazon Japan sold out of Xbox Series X pre-orders in 20 minutes.
Earlier on Thursday, Microsoft Japan had even announced a small price cut for the Series S model, to put a 10,000 yen ($96 / £75) gap between it and Xbox boss Phil Spencer claimed the platform holder had learnt from past mistakes and intended to better cater to Japanese players during this console generation.
That will include launching Xbox Series X and Series S in Japan on November 10—"day and date with our biggest global markets"—and bringing cloud gaming service

Notice: To display this embed please allow the use of Functional Cookies in Cookie Preferences.
"We're working to create an ecosystem where you choose what you want to play, where you want to play, and on the device you choose."
Spencer claimed that since Xbox Game Pass launched in Japan in April, Xbox had seen "more players on Xbox devices, games and services than in any time in our history in the market."
Xbox has made no secret of its intention to improve its position in the Japanese market. Earlier this year Spencer said Xbox's market position in Japan wasn't acceptable and pledged to do "a much better job" with the Series X launch in the region.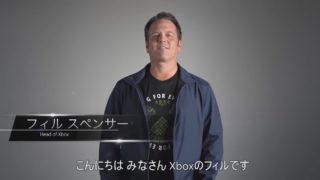 He also expressed a desire to acquire an Asian game developer, "in particular a Japanese studio", on multiple occasions in 2019.
According to market research company IDC, Famitsu's annual sales report for 2018, it's claimed that Xbox One sold just 15,339 units during the entire year (compared to 1.7 million for PlatinumGames's Hideki Kamiya recently told VGC he felt Xbox could do more to market towards Japanese players' tastes for their console.
"If I were to share my innocent opinion as a gamer, I would say that ever since the Xbox has been introduced to the Japanese market it's always felt like something foreign and far away," he said. "It doesn't feel like it's ever been cultivated for Japanese tastes."