Designed to make you happy spending money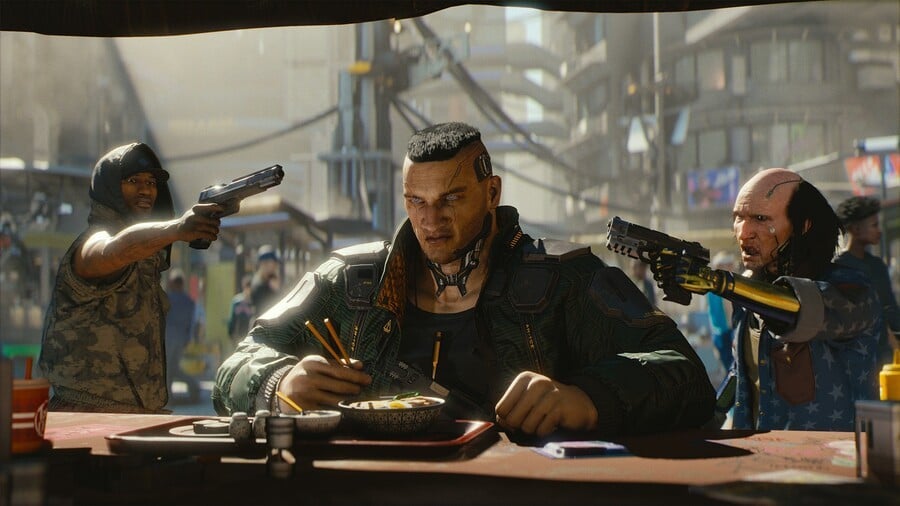 We thought this was common knowledge by now, but apparently not. Cyberpunk 2077 will receive an entirely separate multiplayer mode a couple of years after its release (hopefully) later in 2020, and microtransactions will be used to fund it. This whole kerfuffle started earlier today when GameSpot rightfully reported on comments made by CD Projekt Red president Adam Kicinski that confirmed the studio's approach to monetization. After saying that the team wants to treat its fans fairly, Kicinski said: "The goal is to design monetization in a way that makes people happy to spend money. I'm not trying to be cynical or hide something; it's about creating a feeling of value."
This sparked a bit of a panic as the internet decided to read the GameSpot headline instead of the body of text accompanying it and that has now forced the official Cyberpunk 2077 Twitter account to clarify things. As for the game releasing in November (again, hopefully), it is "a single player game with zero microtransactions. One single purchase. No tricks." But when it comes to the Cyberpunk multiplayer project, it "will have some microtransactions".
You probably shouldn't expect this Cyberpunk 2077 multiplayer mode to arrive until we're well into the lifecycle of the PlayStation 5 — or once all the game's single player DLC is out at the very least. However, once that online offering arrives, it will be supported by microtransactions.
How do you react to this business model? Do you think it's a fair one? Share your thoughts in the comments below.
[source twitter.com, via gamespot.com]